IGPMS Student Wins Outreach Award
Kyle Neumann awarded the Association for the Sciences of Limnology and Oceanography Global Outreach Initiative Award
August 27, 2019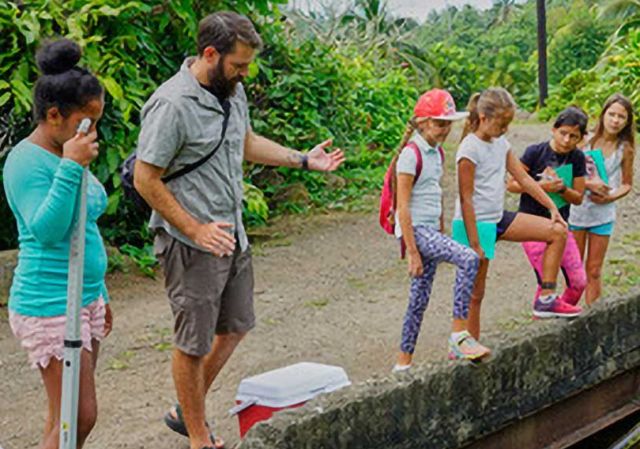 Kyle Neumann, a doctoral student in the Interdepartmental Graduate Program in Marine Science, recently received a competitive Global Outreach Initiative Award from the Association for the Sciences of Limnology and Oceanography to continue his engagement with local schoolchildren on the island of Mo'orea, French Polynesia.
Where some would just see a polluted stream, Neumann saw an opportunity for outreach and engagement. His research studying the effects of land use change on the island's coral reefs led to the observation that reefs near land converted from forest to farmland appeared to be suffering more than other reefs. In 2017, he began working with the local Teavaro elementary school in a unique partnership to monitor the stream adjacent to the school. Together, Neumann and the students discovered that, in fact, the stream did have higher nutrient concentrations relative to other streams on the island.
Neumann will use the new award to produce a series of short films, each focusing on a different aspect of freshwater and marine ecosystems. Partnering with the Atitia Cultural Center, which records, preserves, and runs educational programs about traditional Polynesian culture, the films will be presented in both French and Tahitian, and will incorporate traditional ecological knowledge.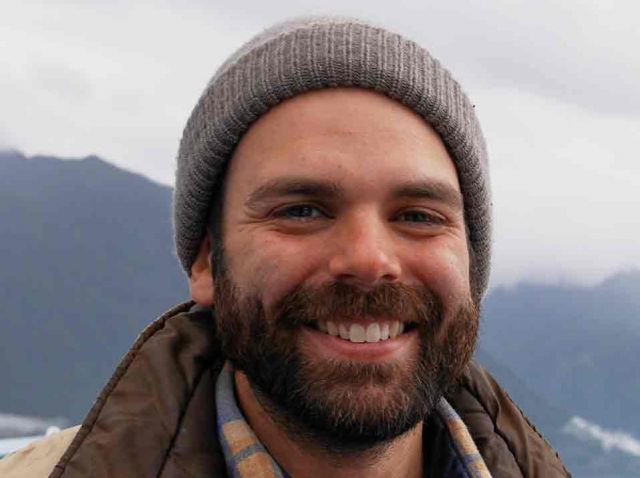 "The older generations have observed how readily younger generations consume new media with the recent proliferation of smartphones on the island," Neumann says. Each video will be just one to three minutes long, making them readily accessible on mobile devices.
"Kyle has made amazing connections with the local community in Mo'orea. They see how important his research is to understanding rivers and streams, which are the lifeblood of the island," says advisor Professor Deron Burkepile.
One of only four projects chosen this year from 36 proposals, Neumann's integration of technology and local engagement stood out in a competitive field. Neumann says, "I am honored that our project was selected by ASLO! It is a really exciting opportunity to combine science, traditional ecological knowledge, and new media to educate and empower the next generation of citizens, scientists, and policy makers on Mo'orea."