Organic Prize for Inorganic Researcher
Chemistry professor Alison Butler earns the Arthur C. Cope Scholars Award for excellence in organic chemistry
September 25, 2018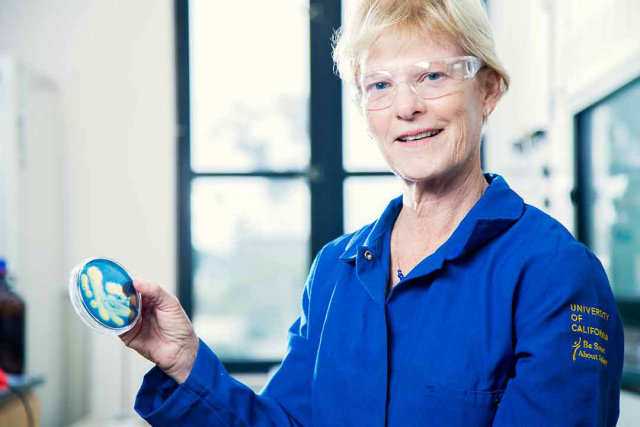 By Harrison Tasoff
Alison Butler is one of those lucky few who realize their calling early in life. In her case, that calling was metal.
"I remember in preschool, playing with iron filings and a magnet," Butler recalled. "I just was fascinated and it's always stuck with me." As she learned more, she became ever more captivated by the patterns and relationships that underlie all of chemistry.
Butler today is a professor of chemistry and biochemistry at UC Santa Barbara. She also is one of only 10 researchers nationwide selected to receive the American Chemical Society's 2019 Arthur C. Cope Scholars Award, which recognizes and encourages excellence in organic chemistry.
"It's particularly gratifying to be recognized with an organic chemistry award, I have to say, given that all my training is as an inorganic and bioinorganic chemist," said Butler, who received the society's Alfred Bader Award in Bioinorganic or Bioorganic Chemistry just last year.
"Professor Butler is one of our department's leaders in every academic category: research, teaching and service," said chemistry department chair Steve Buratto. "The Cope Scholar award is certainly well deserved and reinforces the fact [that she] is one of the top bioinorganic chemists in the world."